August 9, 2017
6:30 PM / 9:30 PM
Venue
Sea Hags Bar and Grill
---
9555 Blind Pass Rd, St. Petersburg, FL 33706
(727) 360-2800
Jeff Red at Sea Hags St Pete Beach FL. Enjoy world class voice! Locals Know. Dance and Party with Jeff Red R&B Dance Favorites From the 70's 80's and 90's.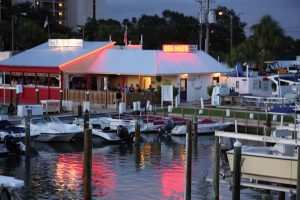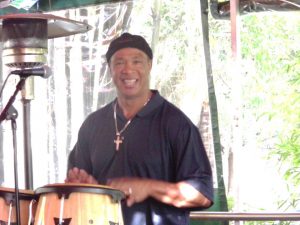 Accessible by land or sea, Sea Hags has earned a reputation for wonderful tasting food in a relaxed beautiful waterfront setting perfect for lunch, dinner or just a cold drink and a snack. Sea Hags offers a varied menu with first rate quality in food and service. Menu items range from appetizers, burgers, salads, pizza to full dinners. Be sure to check out Sea Hags' daily specials which earn their name in creativity and taste. Sea Hags also offers guests a variety of beverages from Sea Hag's two full service liquor bars.
You can dine inside and look through a forest of sailboat masts in climate controlled smoke free comfort or you can enjoy a Florida afternoon or evening at Sea Hags' open air Tiki Bar and patio dining area.
If you are a landlubber, you will find plenty of parking or a nearby Beach Trolley stop to make your visit to Sea Hags as easy as possible. If you are coming by sea you will find that Sea Hags has provided our boating customers an ample number of slips to dock near Sea Hag's Dining Room in Blind Pass Marina. Sea Hags is located at the north end of Blind Pass at the Inter Coastal Waterway just east of Blind Pass Bridge.
Love sports? Sea Hags has plenty of televisions inside and out to help you keep track of the home team. Love "Live Music"? Sea Hags is home to some of the best in local musical entertainment available and perform for your enjoyment Friday & Saturdays 7:30pm – 11:30pm. Be sure to check out Music and Events Page for the latest entertainment schedule.
Sea Hags loves to party and if there is a holiday or special event going on you can be sure they will be celebrating it at Sea Hags. Be sure to check back often and check out our calendar of events so you won't be left out of the party.
Don't forget to take a look at the Hags Photos Page where you can view photographs of our customers, special events and the good times that roll on and on at Sea Hags.
Sea Hags is open daily at 11 a.m. and Happy Hour is Monday through Friday 11 a.m. to 6 p.m..
Originally published on http://www.seahagsbarandgrill.com/
Save