January 27, 2023
5:00 PM / 8:00 PM
Venue
HOLIDAY ISLES ELKS LODGE #1912
---
14111 E Parsley Dr, Madeira Beach, FL 33708
(727) 393-1545
John Ellis at Holiday Isles Elks Lodge Madeira Beach FL!
performing your favorite Classic Rock, Blues, Country, Top40 and Dance Music! Come out enjoy the fun food and excitement on the beach!
About the Elks
Food & Dining
Kitchen is open Wednesday – Sunday 12 pm – 8 pm
Breakfast is served every 1st and 3rd Sunday 9:30 am – 12:00 pm
Chef John Bauer serves up appetizers, salads, quesadillas and flatbreads, nachos and tacos, burgers, sandwiches and wraps, entrees and a kids menu. ​
​A full catering menu is also available.
Pool – Patio – Tiki Bar
Tiki Bar is open Thursday – Sunday 12 pm – 8 pm (weather permitting)
Pool and Patio are open when the lodge is open
​It's all about the outdoors at our Lodge. We are one of the few Lodges in the country located on water, and we make the most of it. Enjoy our covered patio area, join friends for a drink at the Tiki bar, work on your tan, have a swim, or celebrate the sunset — you'll have plenty of company.
Banquet & Event Venue
We hope you'll consider us for your next party, wedding reception, anniversary, or other occasion. We can accommodate events from 20-300 attendees. Contact Tonia Bauer at 386-314-6744 for more information or to book your event today! Originally published on https://www.holidayisleselks1912.org/our-lodge.html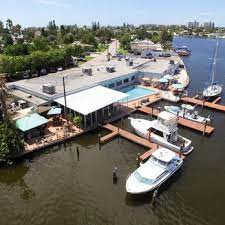 [schema type="organization" orgtype="LocalBusiness" url="https://www.holidayisleselks1912.org/" name="HOLIDAY ISLES ELKS LODGE #1912″ description="Elks in Holiday Isles Madeira Beach FL Offers Food a Dinning area, Tiki Bar, Outdoor Pool on the water!"
" street="14111 E Parsley Dr" city="Madeira Beach" state="FL" postalcode="33708″ country="US" email="hisles1@tampabay.rr.com" phone="(727) 393-1545″ ]