Performer
Stormbringer Band
Venue
Mugs N Jugs
---
2480 E Bay Dr, Largo, FL 33771
(727) 444-0311
Stormbringer Band Mugs N Jugs Largo FL ! What band can perform the most iconic rock songs of all time? What band can play the most challenging hits that other bands would never dream to attempt? And what band has been thrilling local, national and international audiences for over 21 years? The answer is Tampa Bay's Stormbringer band.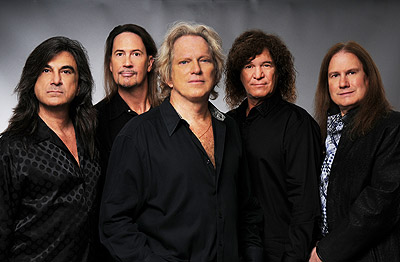 Boasting the very same members for the last 21 years, Stormbringer effortlessly delivers air tight renditions of hit songs like Queen's Bohemian Rhapsody, Pink Floyd's The Wall and Bon Jovi's Livin' on a Prayer. A stunning concert act that also possesses a rockin' catalogue of non-stop party and dance songs, the band provides crowd pleasing music to perfectly match any large event. Stormbringer features soaring lead vocals, crisp four-part harmonies, thunderous drums, dramatic keyboards and crunching guitars in their hundred-plus song repertoire. But the band has another amazing distinction that sets them apart from the others. Stormbringer is employed by rock's biggest artists to back them in concert when they don't use their own band. Legendary Classic Rock heroes hire Stormbringer because the music is reproduced and performed with spot-on accuracy and jaw dropping precision.
| | | |
| --- | --- | --- |
| | | Click image for map and directions! |
Mugs 'N Jugs Largo
Mugs 'N Jugs Largo Sports Bar Great Wings. Watch the game on many of our large screen TVs. Enjoy some of the best entertainment in the area!
Phone: (727) 444-0311