Thank you for subscribing to our newsletter!
Click image to get step by step instructions on YouTube marketing and free tools!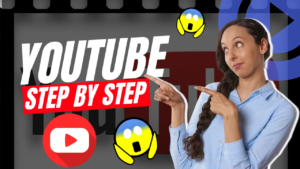 Here are some free promotional marketing tools for live music venues bands and artists!
Fonts
https://www.1001freefonts.com/
Free Design Tools:
Flyers images templates
https://www.postermywall.com/
https://www.canva.com/
Free Images for use on flyers & websites:
https://biteable.com/
The best free stock photos, royalty free images & videos shared by creators.
Photo editor:
https://pixlr.com/
https://www.photopea.com/
Image enhancement Online sharpen your images:
https://deep-image.ai/
Video Editor:
https://inshot.com/
Convert performance or promotion files:
https://www.online-convert.com/
Find alternatives to popular software and websites!
https://alternativeto.net/
Logo Generator:
https://www.tailorbrands.com/
Free Email Marketing/ Newsletter:
Mailchimp
https://www.freefollowup.com
Royalty Free Music:
https://incompetech.com/music/royalty-free/music.html
Online Vocal Remover Service:
https://vocalremover.com/
Free SEO & Digital Marketing Tools The Best Free SEO and Digital Marketing Tool You will Ever Need!
Keyword Research
Spy On Competitors With SEMRush
https://www.thehoth.com/google-keyword-planner/
Search For Youtube, Amazon, and Ebay
Keywords With https://keywordtool.io/
Meta Tag analysis
https://chrome.google.com/webstore/detail/seo-meta-in-1-click/
Make sure your pages are mobile friendly!
A free local
phone number.
Goodcall is the low-cost, no-risk way to harness the power of AI for your small business.
Create High-Def GIF and WebP images from YouTube and many other sites.
Free service, no sign-up required.
Free Tools – online free tools so you don't have to install any software for basic usages.
We are going to add new tools as often as possible !
Remove picture eliments:
Remove any eliment from any picture
Clear up blurry images
https://app.remini.ai
Remove backgrounds from images
Free images
https://unsplash.com/
Free stock videos
https://www.pexels.com/videos/
Upscale and Enhance Your Images for

FREE
https://www.upscale.media/upload